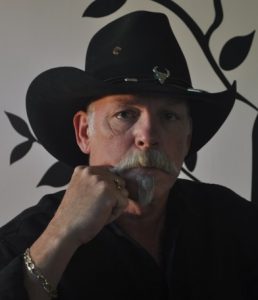 Born in 1960 , Calgary artist Darren Haley spends hours observing the habitat and behaviour of his wildlife subjects. This commitment to capturing wildlife in it's natural state is apparent in the fine detail of his incredibly realistic creations.
Darren Haley's 'The New West' was selected to join Duck's Unlimited ( DUC ) 2010 National Art Portfolio and he was named DUC's Artist Of The Year. The money raised through this program supports DUC's Wetlands For Tomorrow campaign. Wetlands for Tomorrow is the largest conservation fundraising campaign in the history of North America.
When Haley was photographing background material near the Saskatchewan border and the seventh baseline in Alberta, he came across an abandoned farmstead that inspired his painting. Although the area was devoid of people, it was teeming with wildlife. "There were swallows in the house, a pair of skunks under the house and a great horned owl in the barn," Haley says. "The title 'The New West' came from the fact that when people leave, wildlife moves in. The Ferruginous Hawk, once threatened, is also making a comeback in the area". Haley recreated the scene with this spectacular hawk as the focal point in this classic prairie painting.